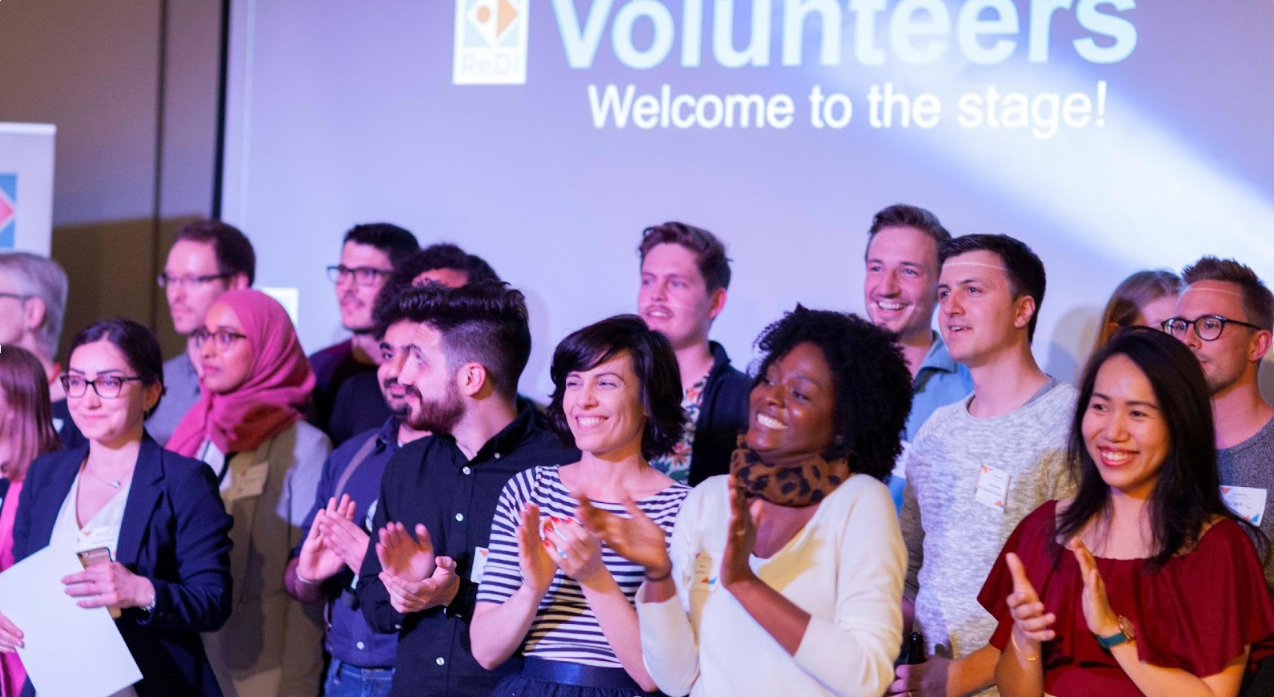 Today we would like to share exciting news with our community: We have partnered up with ReDI School for Digital integration. We would like to promote their excellent mentorship program, which assists young, thriving professionals to integrate themselves into the tech sector. In our webinar: "Are You ReDI for Mentoring" we already introduced you to the world of mentorship but for everyone who couldn't attend, or just recently joined our community, we would like to give an overview of the mentorship program and the idea behind it:
What is ReDI?
ReDI School of Digital Integration is a non-profit digital school for tech-interested locals and newcomers in Germany, which offers students high-quality training and the chance to collaborate with the start-up and digital industry. Their aim is to provide their students with valuable digital skills and a strong network of tech leaders, students and alumni to help create new opportunities for all.
"We teach programming to a different set of people: refugees, migrants and other people who usually don't have access to digital education - our inclusive offer is for everyone who wants to start a career in tech."

- Miriam Abu Hamdan from ReDI
Currently 280 students in all locations are part of the ReDI Digital Career Program. The program in Berlin consists of 10 courses covering 5 different areas: Computer Networking, Corporate Courses, Software Development with Java, Python Data Analytics and Front-end Development. Depending on their level, students can participate in different classes. Besides the teaching of skills, ReDI believes that also soft skills and a professional network have a great impact and are very important in helping the students to find a job. The mentorship program combines all these three pillars. As a mentor, you support the students on a technical level, on the soft skills side and with building a network.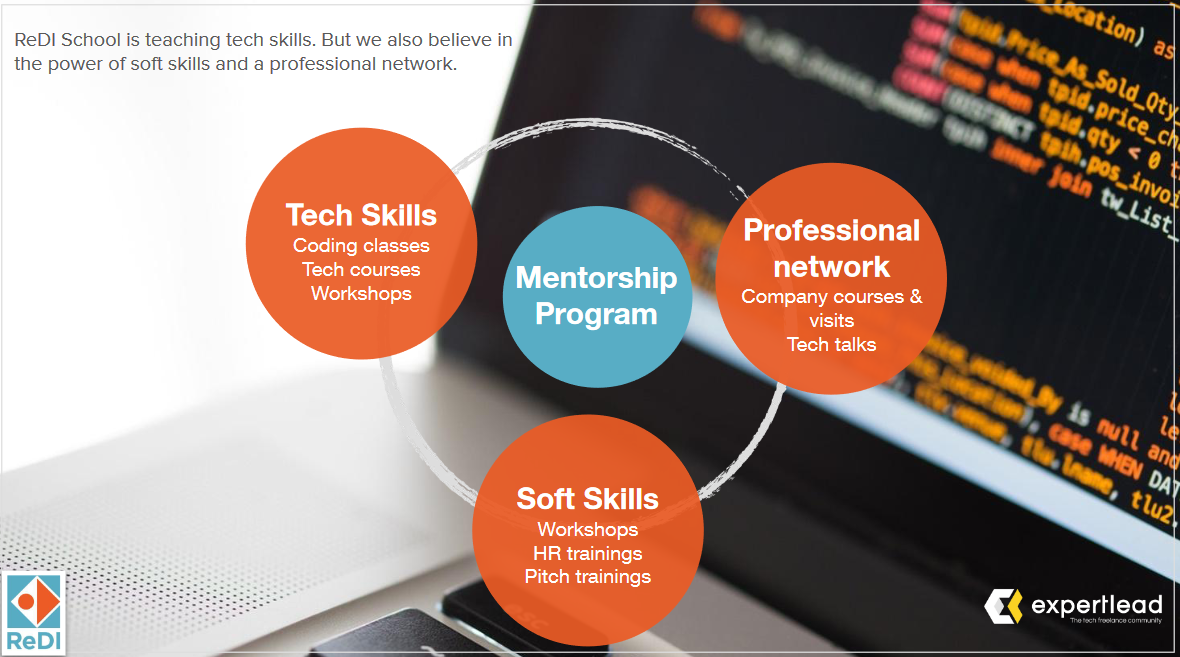 A Definition of Mentoring...
"A person who gives a younger or less experienced person help and advice over a period of time, especially in a job or at school" - Cambridge Dictionary
Mentoring with ReDI- what is it about?
With the mentorship program ReDI connects thriving professionals from the digital industry with students and alumni of all of their programs across three different locations (Berlin, München, and Düsseldorf).
"We invite our expertlead community of highly qualified tech professionals to support the work of ReDI. They are looking for volunteers for their mentorship program and we would love to invite our community to join", explains Tamara Pawluk, Head of Freelancer Management at expertlead.
How can you become an excellent mentor and achieve a positive impact in someone else's life?
The ideal scenario is to find 1 mentor for every student (280 Mentors for 280 students). As a mentor, you support on the technical side and/or career related issues, examples could be supporting with course content and homework, helping the mentee set career goals, providing feedback on CV and LinkedIn profiles and many more.
Win-Win-Situation
Mentoring programs are a great way to accelerate a career, not only for the mentee but also for the mentor. Mentors gain leadership skills in active listening, sharing their knowledge and providing practical guidance. Mentees gain a larger professional network and strengthen their soft and technical skills to be better equipped to find a job on the German job market.
A real life success story
Eric is part of the expertlead community. 4 years ago he started volunteering for ReDI school as a teacher of Javascript & React classes. At the beginning of last year he started to work on ReDI Connect, a digital meeting place to match mentees and mentors. In our webinar he shared his personal experience as a mentor:
"Also my mentee has given me a lot. She taught me how I can communicate in a better way - I'm learning, she's learning and it's been a great experience!"
Are you ReDI for Mentoring?
ReDI School is always looking for new mentors. For this fall semester, mentorship matches will start in November, but you may also register at a later date if that's more suitable for you. Matches can last 4-6 months, sometimes longer. If you are interested in becoming a mentor you should check out the recording of our webinar. Miriam Abu Hamdan from ReDI guided us through the best practices of effective mentoring while Tamara, our Head of Freelancer Management, broke down the most important aspects of mentoring into easy to digest segments.
---
We see mentoring as an opportunity to give back to the tech community, a community that has welcomed us and we call our home. The mentoring program is something that lies very close to our heart and we hope we can share our enthusiasm and inspire you to join the mentorship program.
For more information and to register to become a mentor, please visit ReDI Connect.
If you would like to volunteer to help ReDI develop their Connect platform, you can reach out to Eric: eric@binarylights.com
The mentorship program is only one of our partner programs. An overview of all partner programs & benefits can be found in the portal (accessible only for community members).